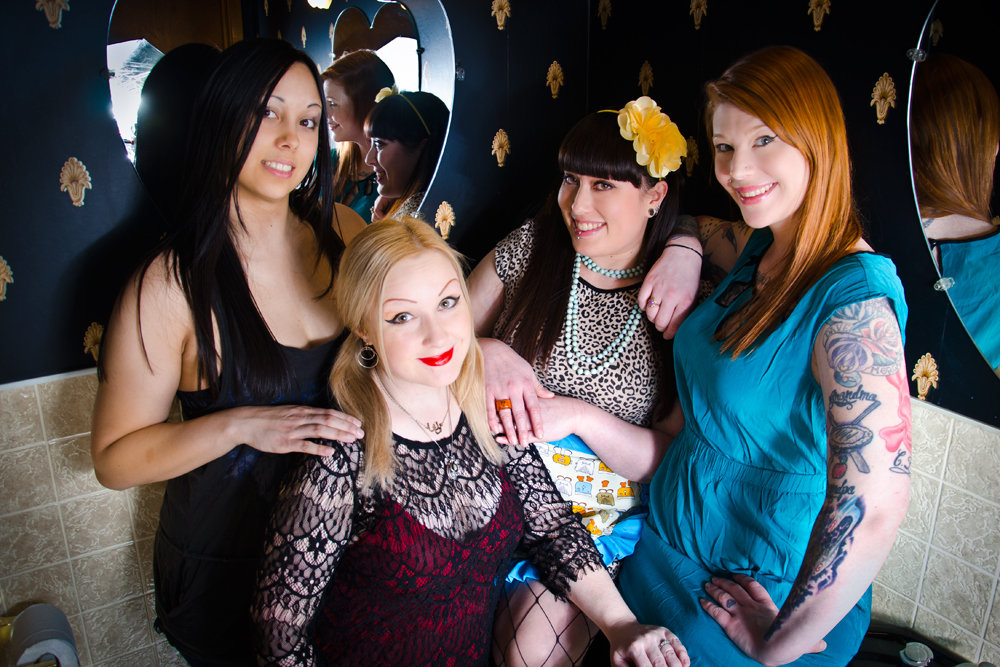 ROCK 'N' ROLL, MAYHEM & MOUSTACHE RIDES!!
Straight outta the depths of London Ontario's seedy watering holes comes The Alcohollys. Born in 2009 by four mothers of all walks of musical life, they're the shiny new concoction currently gracing Southern Ontario that'll have you kickin' up your heels whilst sparkin' up that owl.
The ultimate party band, The Alcohollys unique brand of Power pop served with a side of attitude, theatrics and audience participation have taken southwestern Ontario by storm. These four "bad girls" have been featured in The London Free Press, The Toronto Sun, The Londoner, SCENE Magazine, Brave Words & Bloody Knuckles, and Blabbermouth.net to name a few. With two "Jack Richardson Music Awards" under their belts, it seems there is no stopping the POWERHOUSE known as THE ALCOHOLLYS!
To experience THE ALCOHOLLYS for yourself, follow these simple instructions:
1 part live venue, 3 parts good ol' fashioned rock, 2 parts melody, 2 parts punk. Fill to top with your choice of booze and warm tropical breezes. Stir, mix or shake, then proceed to chug, chug, chug.
**Halfway through the video, you can see how crazy I get**